Wouldn't it be nice to not only receive all the gifts that you have always wanted, but then receive a commission for getting them?
Here is your chance to make money while being spoiled.
If you haven't already created an account with a wishlist please follow the link below to create one now:
Create Your Own Anonymous Wishlist
Already have an account with a wishlist just follow the steps below:
1) Create An Affiliate Account
Click here to login: Affiliate Members Login
In just a couple of minutes you can fill out the information on registering to become an affiliate of the BDSM Toy Shop.
The payment email is an email address you use with paypal where your affiliate commissions can be sent to
If you don't have a paypal account, not to worry you can add a billing address in your account where a cheque/check can be delivered
Once complete your account will be reviewed as soon as possible. You will receive an email confirming the status of your affiliate application. Sometimes this email can be sent to the junk box, so make sure you keep a lookout for it.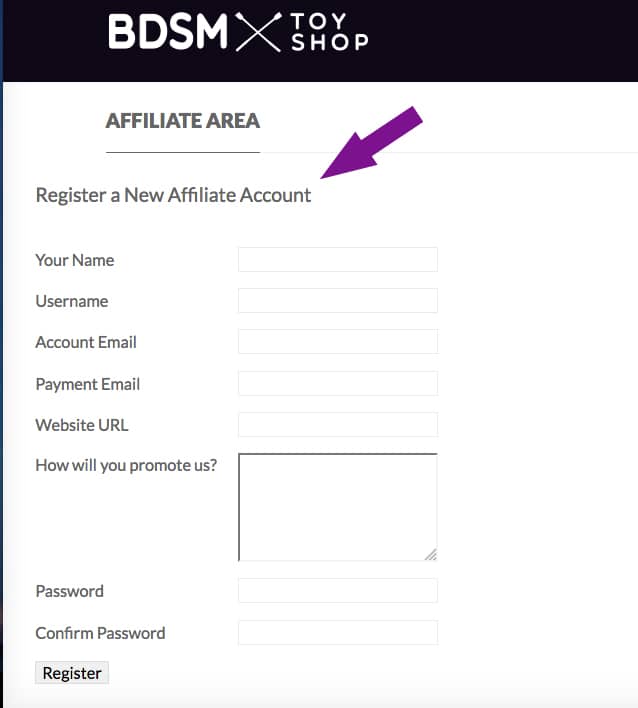 ---
2) Login To The Members Affiliate Area
Now that you are a member, just Click here to login: Affiliate Members Login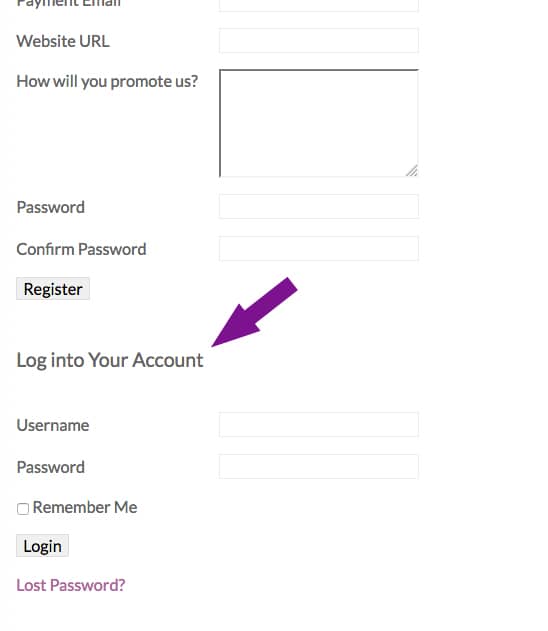 ---
3) Wishlist URL
When you created your wishlist, you were given a unique URL that linked to your wishlist.
If you don't have your URL just click "Wishlist" at the top right of the page and select "Manage List." Just select the wishlist you wish to share and copy the URL at the top of the page beside "Wishlist URL:"
---
4) Generate A Referral Wishlist Link
In the affiliate members area paste your wishlist url into the section under "Page URL"
Then click the "Generate URL" button in grey at the bottom of the page.  This will generate a referral link under the "Referral URL" section.  It is the referral link that you want to use to promote your wishlist so that W/we can track the visitors you send and credit you with any sales.
The new URL created not only links to your wishlist, but allows U/us to know when you have referred anybody to your wishlist.  This way whenever that person purchases something for you, you will receive a commission for that purchase. Thereby getting paid for receiving the gifts you truly desire.
So why waste any more time,
you love receiving free gifts and who doesn't need more money in their pocket.
It's the best of all things
Please refer to O/our affiliate terms & conditions